[ad_1]

"Who knows what Web3 is?" This was the question that Kurt Wuckert Jr. started off the last panel on the second day of the BSV Global Blockchain Convention in Dubai with. On stage were four industry leaders who, in their own ways, are championing Web3, and they shared their insights on what Web3 really is and how it will change the future of the Internet.
Kurt was joined on stage by Britevue founder Connor Murray; FemPeak CEO Somi Arian; NOBL founder Errol Hula; Dr. Maximilian Sinan Korkmaz, the founder of my2cents social networking platform; and Lise Li, the head of the BSV Hub in China and the CEO of Keyi Tech.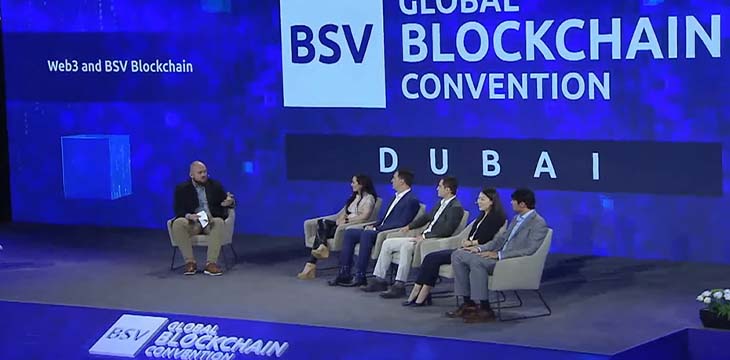 One of the biggest aspects of Web3 is social networking. We live in a world where people spend hours on end browsing through Facebook or liking photos on Instagram. These platforms have become part of the social fabric, and Twitter's role in the U.S. presidential election is the biggest proof. 
But as has been proven through Facebook's Cambridge Analytica (and many others) scandal, the big social media giants don't care about their users. Web3 could change this narrative by handing users control over their data, the panelists noted.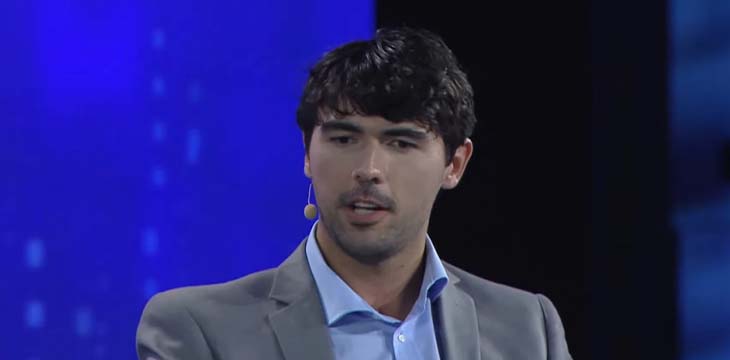 "The core of Web3 is about data ownership," Arian told the audience, with Hula adding that this ownership will finally deny corporations the power and resources they get through using our data for advertising. 
"The sooner we can get rid of the advertising model from the Internet, the better we all are and this is what excites me about Web3," Arian said.
Diving deeper into data ownership, Korkmaz summed it up as, "The answer is simple—just post your data on-chain and keep your keys safe." Korkmaz is the founder of my2cents, a social media platform that lets users interact while storing all their content on the BSV blockchain.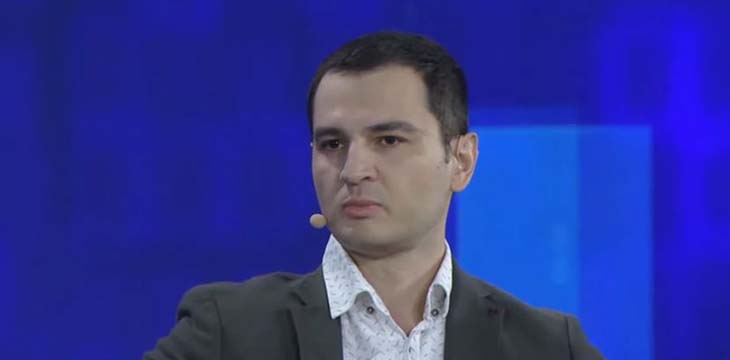 However, it's not as simple as telling people not to give up their data to Twitter or Facebook. As Arian told the audience, in her experience, she has found that given a choice between paying a tiny amount for social media and seeing the ads, a shockingly high number prefer the ads.
But it's not just about the ads; she went on. People have to realize that aside from the ads, they are also freely surrendering their data, which is very valuable, to organizations that care little about how it's used once they sell it off. Drawing parallels with a casino, she pointed out that one or two people might strike gold, but the house always wins, and most people go home with nothing.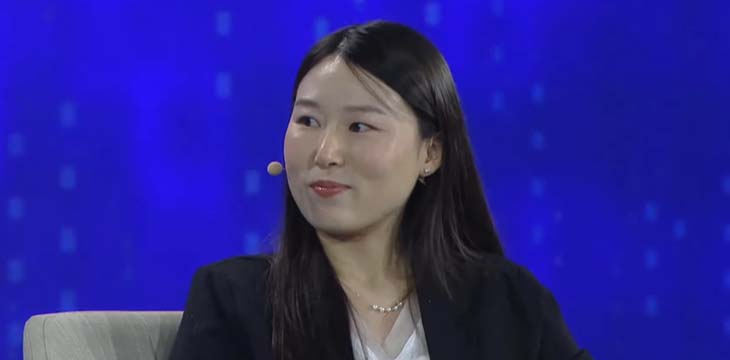 With Li on stage, the question of the segregation of the 'global' internet and that which is available in China came up. The country has banned many of the world's popular websites and platforms, from Google and Facebook to WhatsApp and YouTube to even news sites like the New York Times. 
Li, who heads the BSV Blockchain Association's activities in China as the head of the BSV Hub in Shanghai, believes that even though there will be cultural and even language differences and barriers, Chinese BSV apps and services have already shown that the Internet of value and data ownership is a global phenomenon.
Arian was the only panelist on stage who was not building on BSV. Her Web3 education platform FemPeak educates its users about the ownership economy that Web3 enables, and as she revealed, she's even set to release an NFT collection on Ethereum, a blockchain network where fees have been known to shoot to ludicrous levels.
"Ethereum is very expensive, it's like Apple, but we need a Microsoft that reaches the masses… this can be BSV," she told the audience.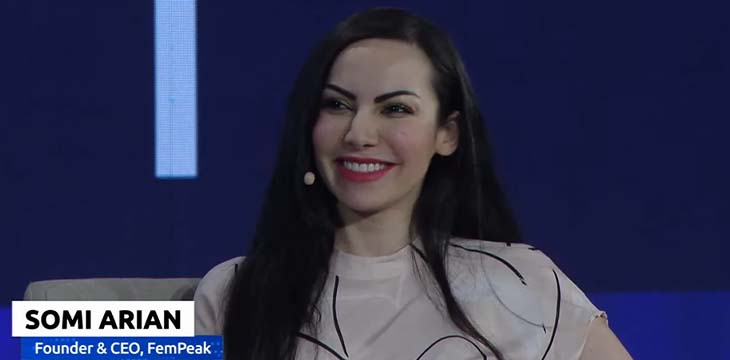 Yet another equally critical aspect of Web3 is identity, without which the same Web2 challenges will just crop up in different forms. And while blockchain can help, it's not a full-proof solution, Murray observed.
"What the blockchain can help with is preserving privacy when proving identity," he told the audience.
Errol is dealing with this a little differently. At NOBL, the system is based on reputation, where the entire community of users collectively determines the credibility of a user. Even with this model, it's still a tricky balancing act between offering free speech and preventing misinformation, with the latter being the idea around which NOBL was built.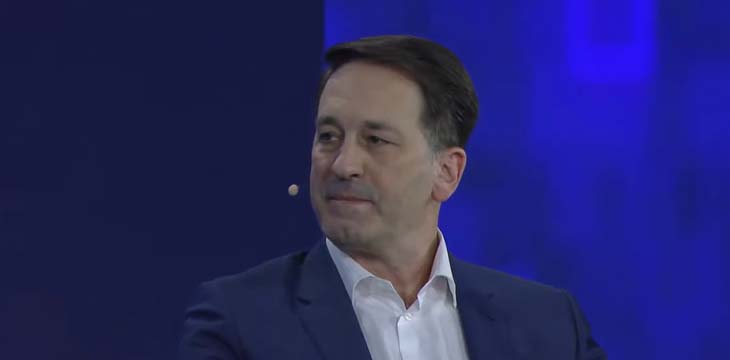 Watch the BSV Global Blockchain Convention Dubai 2022 Day 1 here:
Watch the BSV Global Blockchain Convention Dubai 2022 Day 2 here:
Watch the BSV Global Blockchain Convention Dubai 2022 Day 3 here:
New to Bitcoin? Check out CoinGeek's Bitcoin for Beginners section, the ultimate resource guide to learn more about Bitcoin—as originally envisioned by Satoshi Nakamoto—and blockchain.
[ad_2]

Source link